Call  931-256-0556 or Email Deb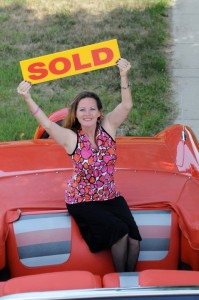 Deborah Short has been a resident of White County since July of 1998. Not originally from Tennessee she was born in Ohio, but moved to Arizona as a baby. There she was raised. Deborah was actively involved with relay for life, the local school system in Arizona, the American Cancer society, Phoenix School for the Deaf, and volunteered for domestic shelters for women and children.
Deborah's parents and sister moved to Sparta in 1995. This is where Deborah now calls home. "I am just thrilled to live in a place where people are friendly and caring. I love the four seasons! I especially love the small town atmosphere. It is definitely a great home feeling."
Since settling in Sparta, she has been a hostess of 3 foreign exchange students, involved with Chamber of Commerce and owns a little café. Deborah has been involved in construction and real estate dealings in middle Tennessee for twelve years. Deborah's family has been involved in the construction business for over 30 years in Arizona.

She holds a degree in EMT/Fire Science with a minor in foreign language-American Sign Language. She loves animals and children. She has 3 children: Heather (25), LCpl Jonathon (22) and Julia (19) and a grandson whose name is TaySean Robert. "Spooks" is her family cat.
Deb specializes in real estate located in Smithville, Sparta, Cookeville, as well as surrounding areas of Tennessee. Please contact her for all your real estate needs whether you are buying or selling.