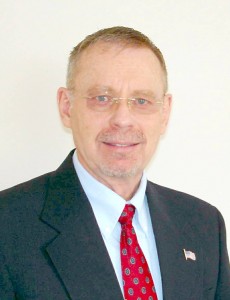 Phone: 931-979-9698
Email: JimLynn33@yahoo.com
Principal Auctioneer Jim Lynn is a licensed Auctioneer, Real Estate Broker, and an approved instructor with the Tennessee Real Estate Commission.  Jim received his Affiliate Broker license in 1985, Real Estate Broker license in 1988, and has served as a Principal Broker for 23 years.  After working as the Principal Broker for real estate and auction firms for many years, Jim finally decided to obtain his Apprentice Auctioneer's license in 2005 followed with the full Auctioneer's license in 2007.
Jim specializes in private listing residential sales and the auction marketing of real estate and personal property including estates, business equipment, farm equipment…any property which needs to be converted to cash or liquidated in the shortest possible time for the highest dollar.
Jim has been active throughout his real estate career in the Upper Cumberland Association of Realtors serving as Treasurer in 1987, President in 1989, member of the Board of Directors for two terms, and as Chairperson and committee member of various committees.  He is a TREC approved instructor for UCAR and currently teaches the AAA Course on Antitrust, Advertising, and Agency.  He is also a member of the Tennessee Association of Realtors, the National Association of Realtors, and the Tennessee Auctioneers Association.
Jim is a graduate of Tennessee Tech University receiving a BS Degree in Biology in 1968, a MS Degree in Biology in 1976, and completing many hours toward a Specialist in Education degree before leaving the teaching profession for real estate.  He was a high school classroom teacher from 1972 to 1984 in the subject areas of Biology, General Science, Heath, Economics, General Business and World History.  He continued with his teaching career when he joined Professional Real Estate Seminar Services, Inc. as an owner/instructor in 2003.  Jim has had the pleasure of instructing and bringing into the real estate profession many of the licensees in this area who are still active today.  He continues to provide through his real estate school the education courses necessary for licensees to satisfy their license renewal requirements.
Jim served in the US Army from 1970 to 1972 in what was then West Germany rising to the rank of Operation Sergeant E-5 in a Pershing Missile Battery.
Jim was born in Sparta, TN on November 16, 1946, where he grew up on a farm in southern White County and has lived in Cookeville TN in 1977.  His interests include travel, photography, and gardening.
Call Jim at 931-979-9698 or email him at jimlynn33@yahoo.com